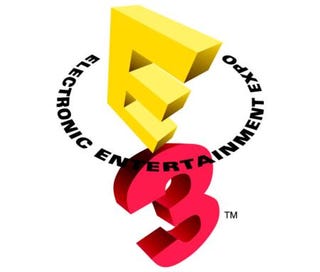 LOS ANGELES – With the annual trade fair nearby upon her, local promotional model and event veteran Erin Reynolds is reportedly no longer looking forward to this year's Electronic Entertainment Expo.
"I've actually worked E3 for the last couple years, and I've mostly had fun. There are a lot of shy people who linger around taking pictures but don't talk to you, which can make you feel a bit like a zoo animal. And it can get a little weird sometimes too – with the occasional sexual creeps and wanna-be sugar daddies – but for the most part, you know what you're getting in to, and there's a lot of interesting stuff going on."
The Electronic Entertainment Expo, commonly known as E3, is an exclusive, annual trade fair hosted by the Entertainment Software Association. First organized in 1995, it is regarded as one of the most anticipated and important events in the industry and the forum at which many companies make their biggest announcements of the year.
"I'm booked with Capcom this year, which I thought would be exciting because they're a really well-known company, and they're hosting a Street Fighter tournament which I'll be working."
"I had hoped, maybe – just maybe – I could be a blonde Chun-Li, but realistically I figured Cammy because of my hair and height," said Reynolds, a former USC volleyball player. "Even though Cammy's costume is pretty revealing, she's also a total bad ass, so it would still be cool."
"So… when I got the call from the agency this morning and they told me my costume would be for someone named 'Rainbow Mika,' I'd never heard of her, so I looked her up," explained the occasional model and current graduate student in veterinary medicine at UCLA.
E3 is renowned for featuring some of the most important console announcements in industry history, beginning with the introduction of the Sony's Playstation in 1995, followed by the unveiling of the Nintendo 64 in 1996, and later the entrance of the Microsoft Xbox in 2001, among major landmarks in gaming history, such as Nintendo's announcement of Zelda: The Ocarina of Time and Valve's reveal of Half-Life.
"Well, it says here that she's a professional wrestler whose special attack is flinging herself ass first at her opponent," grimaced Reynolds, a native of Venice, California, and the oldest of three children. "This – this is just fucking fantastic."
"And those are actually blue hearts over her breasts, aren't they?" sighed the young woman, drowning in student loan debt, as she shut her eyes tightly and mentally braced herself for the outfit that she was certain would be made mostly of vinyl.
"I think this may be my last gig."
---
@TheMushroomNews + themushroomnews@gmail